Abstract Submission for VEAPL 2021
If you are already a member of the EAPL, please use your login credentials at the right. If you are not yet a member, you have to
Register
to the website first.
After registering, we will activate your account.
You may then login to the Abstract Submission Portal, regardless of an EAPL membership, and submit your abstract. The deadline will be June 1.
By July 15, you have to decide on a membership for the EAPL (full: €35, students: €20) to present your work. If you decide not to become a member, your (accepted) abstract will be deleted from the conference program.
Please use your login credentials below.
Presentation formats
Individual presentation:
A pre-recorded 10-minute talk in a session with 3 other presentations, followed by a live Q&A with all presenters.
Presenters can submit both published and unpublished manuscripts on any given topic in the field of legal and forensic psychology. An effort will be made to unite similar topics or methodologies in a single session. You may submit more than one abstract (max. 250 words), but depending on the schedule, we may not be able to accept multiple presentations from the same person. At abstract submission, you can indicate whether you want your submission to be considered as a presentation in a different format (e.g., a poster) if an oral presentation is not possible.
Symposium
Four pre-recorded 10-minute talks on a common theme, followed by a live Q&A with all presenters.
Symposium organizers are requested to submit the abstracts (max. 250 words) from all presenters and a general summary (max. 250 words) in the submission tool. Symposia should include four presentations on a common theme, yet aiming at presenting a diverse set of speakers, methodology, and country representatives.
Poster
During the conference, poster presentations will be live using a stand-alone PDF document. Abstracts (max. 250 words) can be submitted until June 1st.
Note that the EAPL Student Society will reinstate the presentation and poster awards during this conference. All student members are automatically eligible for an award.
All presentations and posters will be made available on the Open Science Framework after the conference. Please let us know if you do not want your work to be featured. Poster presenters can upload a video of their poster presentation of maximum 5 minutes for the OSF. Note that during the conference, all poster presentations will be live. More information on recording guidelines will be made available to all presenters before the pre-recording submission deadline.
Please use this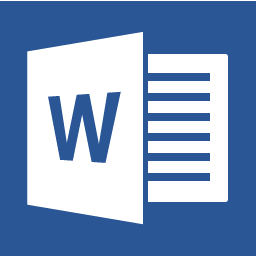 WORD-Template for your abstract submission.
Please sign in for your conference participation