EAPL Awards
Each year, the EAPL awards three prizes: a Lifetime Achievement Award, a Mid Career Award (PhD no more than 15 years prior to year of nomination) and an Early Career Award (PhD no more than 5 years prior to year nomination).
For choosing the award recipients, the President Elect of the EAPL convenes a committee which nominates candidates and votes regarding the nominations. EAPL members also get invited to nominate candidates for the Early Career Award; nominees for this award do not need to be EAPL members, but they should be based in Europe at the time of the nomination.
Here are the most recent recipients
2018 Lifetime Achievement Award: Prof. David J Cooke (University of Bergen, Norway)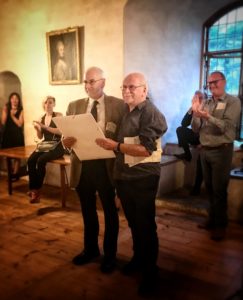 David J Cooke together with Ray Bull
2018 Mid Career Award: Dr. Robert Horselenberg (Maastricht University, The Netherlands)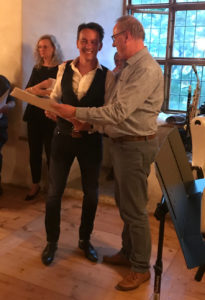 Robert Horselenberg together with Geert Vervaeke
2018 Early Career Award: Dr. J Simon Oleszkiewicz (University of Twente, The Netherlands)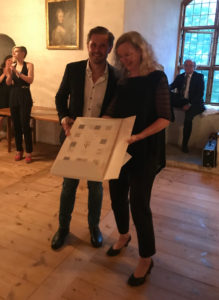 Simon Oleszkiewicz together with Renate Volbert
---
Previous recipients of the Lifetime Achievement Award
One way the EAPL acknowledges academic excellence is by bestowing the EAPL lifetime achievement award upon academics who have demonstrated particular excellence, impact, and involvement in the field of psychology and law.
---
Previous recipients of the Mid Career Award
---
Previous recipients of the Early Career Award
---