Become a member of EAPL and join a community of scientists and practitioners with a passion for psychology and law. We at the EAPL value diversity and encourage both European and international memberships. EAPL currently has members from over 22 countries and growing.
To join the EAPL, you have to "Register" to this website first AND get a membership. After your "Register", you will receive an e-mail containing username and password. You may then "Login" and select a type of membership. You can also list your membership details or renew your membership.
Types of membership
Full Member
Full Members of EAPL will enjoy the benefits of reduced conference fees, and reduced EAPL book prices. Full membership requires a university degree or extended professional experience acquired in at least one position of responsibility in the field of psychology and law. Without these qualifications, only affiliate membership is possible. The annual fee for full membership is €35.00.
Student Member
Student members enjoy all the same benefits as full members, including reduced conference fees. In addition, student members can take advantage of EAPL student society events and awards. The annual fee for a student membership is €20.00.
Still have questions? All queries about EAPL membership should be directed to the Treasurer/Membership Officer, Dr Michelle Mattison. Please get into contact at eapl@eapl.eu.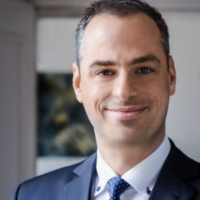 Dr. André Körner
Medical School Berlin, Germany
Treasurer/Membership (Interim for Website/Publications)